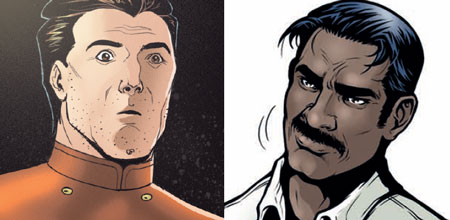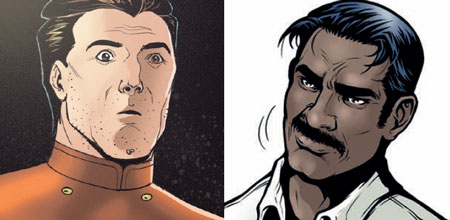 In this episode, Tim and Mulele tackle these comics, submitted by their creators:
Craig Barstow is playing the lead in a TV show about space exploration. He faces accusations of being a drunk, and finds that the show is getting cancelled. And this is just the beginning of his precipitous fall in the first issue of The World of Tomorrow, by Giles Clarke, Kenan Halilovic, Felipe Obando, and Deron Bennett. Is this comic going in the direction its creators intended?
An overweight woman who takes photos of cats. A pair of adulterous Greek gods. A wife who is being cheated on but has secrets of her own. The cheating husband's mistress who gets work advice from a ghost. A punk music club where… wait, why is all of this in one first issue? We have some strong words of caution for the Michael Norwitz, Enrico Carnevale, Andrea Blanco, and HdE, the creators of Possession #1.
Podcast: Play in new window | Download