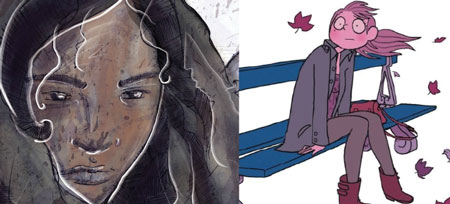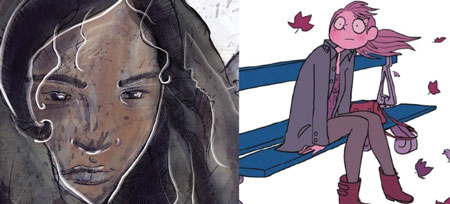 This week Koom interviews Prabal Purkayastha, author of Flirting with Death, about how he tried to use the structure of a comic to communicate music, and how his next project is just the opposite of this one.
Then, what would you do if you found yourself on a park bench along a city street, and you knew where you were but you didn't know who you were? Your home, friends, family, job, all forgotten. Tim and Eugenia review the French graphic novel Blank Slate
, by Boulet and Penelope Bagieu, in which a young woman in Paris encounters exactly this problem.
Podcast: Play in new window | Download