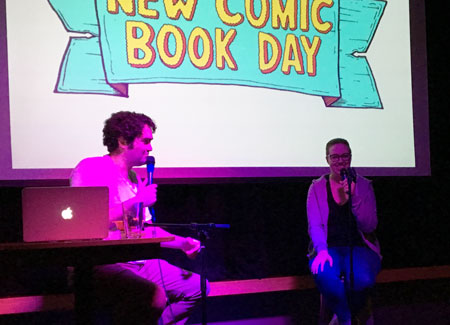 Minneapolis is increasingly becoming a "comics town". While it doesn't have the publisher presence of Portland, it's filled with comics creators of all stripes, from mainstream guys to indy creators to web cartoonists.
It also may be the only town in the U.S. where New Comic Book Day is a bar event every Wednesday, with comics giveaways, standup comedy, and a creator interview!
In this episode, Tim talks with: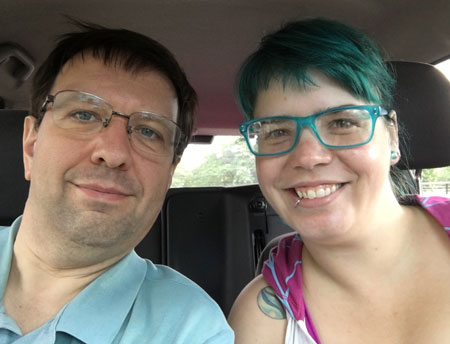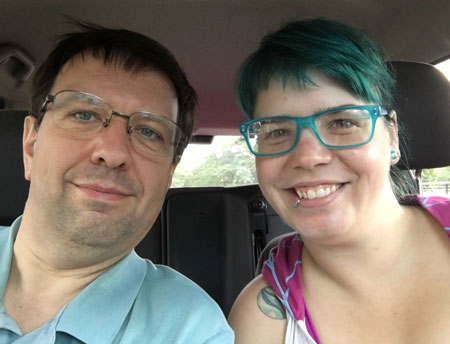 Katy Rex, writer of Jade Street Protection Services, from Black Mask, editor of another Black Mask title, Kim and Kim, and writer of a forthcoming Dr. Who special from Titan Comics. She also works at local retailer Hot Comics.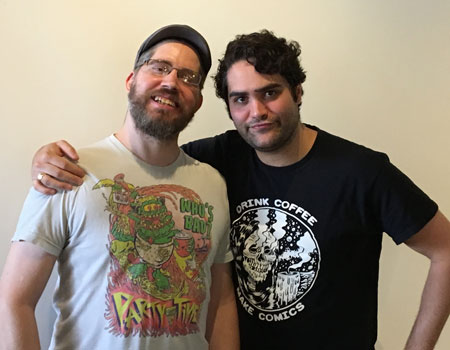 Eliot Rahal, writer of Bloodshot's Day Off and other books from Valiant, and a host of the New Comic Book Day event.
John Bivens, artist on Image Comics' Spread and Dark Engine.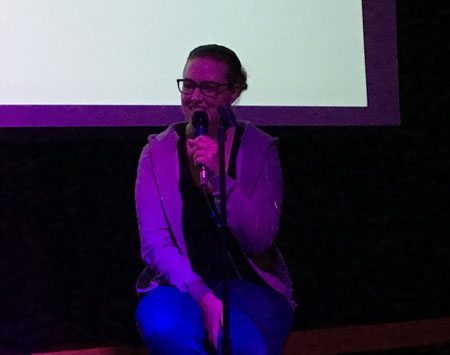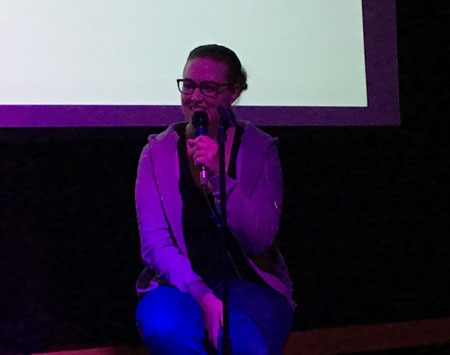 Also, you'll hear Eliot interviewing Kristin Tipping, creator of Evil Witch Allie, a comic we've critiqued!
Become a patron and you can see video of some of the standup comedians at New Comic Book Day!
Podcast: Play in new window | Download