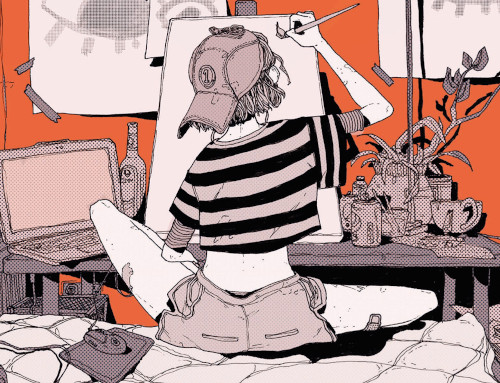 Zoe Thorogood is a young British woman whose first graphic novel, The Impending Blindness Of Billie Scott
, will be released in October. It's the story of a young woman who's just gotten her big break, being asked to paint ten works for a gallery show, when an injury causes her to gradually lose her eyesight. Along the way, she meets a number of interesting characters.
In this episode, Tim talks to Zoe about the ins and outs of making the book, and then discusses the book itself with Emmet.
Podcast: Play in new window | Download