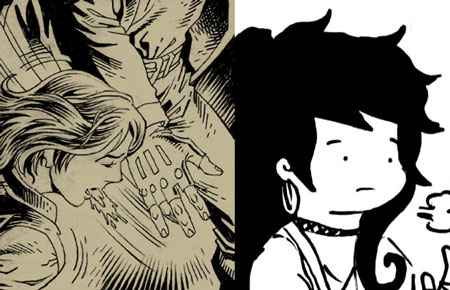 Old Man of the Mountain issue 1, by Tom Rapka and Ariez Hernandez, includes an execution-style murder and three teens getting brutally, graphically cut to pieces. And yet, somehow it feels like it's not meant to be a horror series. What is this comic trying to do?
That question goes double for On Syntaphore, by Lion's Lips, because, while the art is attractive, the story is hard to discern — and even the reason for that isn't quite clear.
Tim and Mulele discuss both, and also some listener mail, and Mulele's upcoming trip to the Toronto Comic Arts Festival!
Podcast: Play in new window | Download
Subscribe: RSS