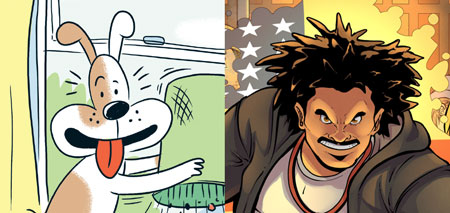 In this episode, we discuss:
Dog vs. Ultra-Dog, by Troy Wilson and Clayton Hanmer. Where does it come down on the children's book – children's comic continuum?
Chad in Amsterdam #3 by Chad Bilyeu. The latest issue from one of our favorites.
Plus, some creepy movie CGI in "cute" films.
Podcast: Play in new window | Download