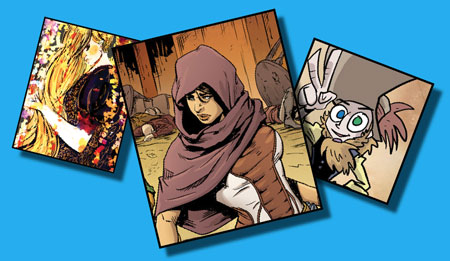 Comics are booming on Kickstarter.com, and this week Tim talks to three who have turned to it multiple times to get their comics out to fans:
01:30 Ron Randall has just launched his latest campaign, to fund the next volume of his long-running series Trekker.
22:23 Arledge Comics' Natalie Cooper explains how the publisher crowdfunds nearly everything it publishes! Its current campaign is for an anthology of Shakespeare-themed comics.
33:39 Kelly Tindall, creator of the web comic Strangebeard, explains the challenges of duplicating your first project's success.
Podcast: Play in new window | Download