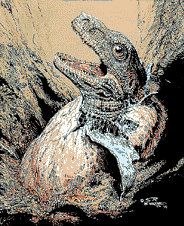 Artist Stephen Bissette is best-known for his work on Swamp Thing in the '80s with Alan Moore and John Totleben, as well as 1963 and his solo project Tyrant. Currently he's teaching at the Center for Cartoon Studies, and this week he joins Tim and Kumar for a wide-ranging discussion, including:
The difference between comics schools in the '70s vs today
What it was like growing up as the first Fantastic Four and Spider-Man comics were hitting the stands and why he liked the new FF movie
Is the current state of Image Comics a new paradigm in creator rights, or is it more of the same?
Making things scary in comics vs. media that include movement and sound
His original plan for "Tyrant", which ceased with the '90s comics industry implosion. Will we ever see more of Tyrant?
Time management for comics creators
Steve's list of artists who have taught at CCS
James Sturm, Robyn Chapman, Michelle Ollie, Jason Lutes, Jon Chad (aka Chadjulian), Alec Longstreth, Bob Sikoryak, Kriota Willberg, Paul Karasik, Sarah Stewart Taylor (novelist, THE EXPEDITIONERS, etc.), Peter Money (poet/publisher), Ana Merino (author of EL COMIC HISPANICO, 2003, etc.), James Kochalka, and me. There are more, but hey, that's quite a list, eh?
David Berona—who passed away earlier this year—also deserves a mention. He was one of our few regular guest lecturers, and is sorely missed.
Podcast: Play in new window | Download