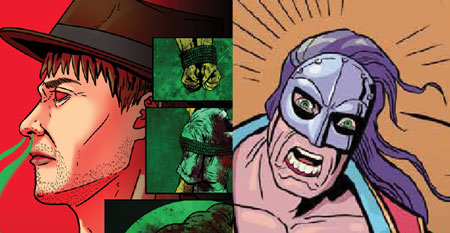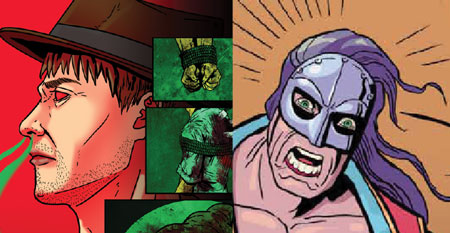 Invasion from Planet Wrestletopia #1 presents a washed-up wrestler who, though he doesn't know it yet, is about to have to defend his 15-year-old claim to being "the champion of the universe"! Is this comic by Ed Kuehnel, Matt Entin, and Dan Schkade also a champion, or another also-ran?
Irrational Comics is again presenting its annual PITCH page, in which five writers submit eight-page scripts, drawn by the publishers artists, and then users vote for their favorite. In this episode, Tim and Mulele discuss the first of the five, Shaun Kang's Dreamtime, in which a man uses the Aussie Aboriginal "dreamtime" state to solve murders.
Attend the upcoming CANVAS Sequential Art Meetup on Comics & Visual Storytelling in Tokyo on February 15 at 7 pm, featuring Raul Trevino, and this podcast's own Mulele Jarvis and Tim Young!
Podcast: Play in new window | Download