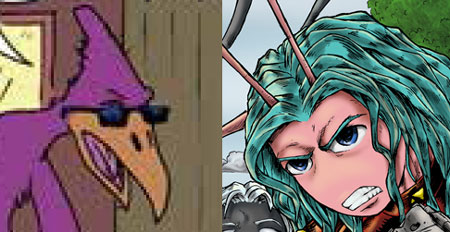 In this episode, we discuss:
Read More Comix, by Robb Mirsky, James Spencer, and David Craig, a series featuring hilarious, weird, and sometimes disturbing comics, long and short
Antfarm, story and art by Alberto Melendez, working on a concept created by his late brother Tony "War" Melendez. Anthropomorphized ants in battle gear for a start, but who are these characters?
Plus, a recent comic from Marvel that's of interest to budding writers; a letter from a creator whose work we recently critiqued; and more Spidey/Sony/Marvel talk.