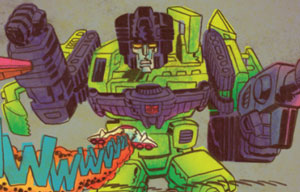 This week a look into the world of toy-based comics! Kumar and his brother Ilango discuss two recent IDW Transformers books, More Than Meets the Eye volume 1, and Transformers vs. G.I. Joe.
Music (from the 1986 film The Transformers (The Movie)):
"The Transformers (Theme)" by Lion
"The Death of Optimus Prime" by Vince DiCola
The quote that Kumar was trying to find: Continue reading #433 Transformers!
Podcast: Play in new window | Download