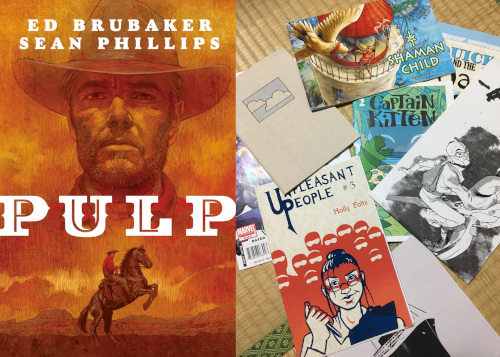 The words "Ed Brubaker and Sean Phillips" have essentially become the name of a genre, a certain kind of noir-ish crime story. The latest entry in this "genre", an original graphic novel called Pulp, is in this vein but also features elements of the western. b joins Tim to review the latest by this renowned team.
Jason's Kickstarter for Ghost Band
Then Tim talks to attorney and writer Gamal Hennessy about his Kickstarter-funded book The Business of Independent Comic Book Publishing, avoiding the three mistakes many comics creators make when publishing their first book, and the general state of the American comic book industry.
Another interview with Gamal at Practicesource.com
Podcast: Play in new window | Download
Subscribe: RSS