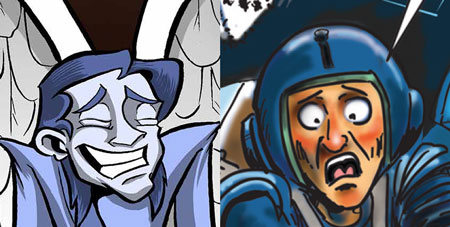 Critiquing Comics returns to discuss the following comics:
Gabriel Dunston's Purgatory Pub presents an angel and a devil having a philosophical discussion. Tim and Mulele have very different levels of tolerance for that concept, and yet come to the same conclusion about this story.
David Dye's Amazing Tales gives us "stories of an Australian nature," as the cover warns (his word, not ours!). While we might not understand every word of this, we'd sure like to see more of the art.