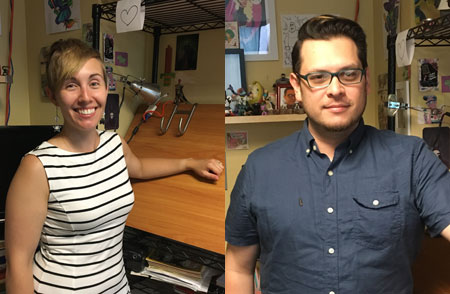 This week, two more creators from Portland's Helioscope Studio:
Cat Farris is working on "Emily and the Strangers" for Dark Horse, and her own web comic "The Last Diplomat." She talks about the learning curve of drawing digitally, pacing the revealing of story information, the down side of telling people what she does for a living, and more.
Terry Blas has done covers for such comics titles as Adventure Time and Rick & Morty, and is the co-writer of a forthcoming graphic novel from Oni Press called Morbid Obesity, a murder mystery set at a fat camp. He talks about how to make stories less formulaic and more emotional, and points out a neglected segment of the American comics market.
Podcast: Play in new window | Download