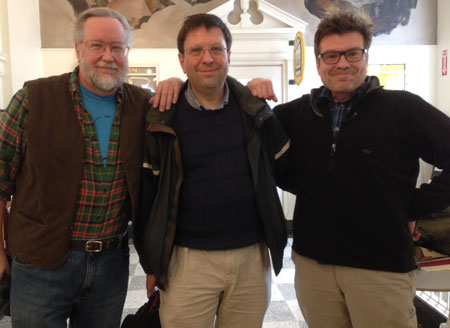 Five hundred episodes?! Where'd the time go? As has been typical of recent "landmark" episodes, a topic discussion is in order, this time among Tim, Paul, and famed artist, writer, and comics educator Stephen Bissette.
Steve talks about favorite film versions of comics; Mario Bava's Diabolik; and what would have been a better way to make a Dick Tracy movie? How have certain films utilized "comics" language — even if they weren't based on actual comics stories? What were some of our most traumatic moments in childhood TV viewing/comics reading?
Then we move on to the struggles that creators of Marvel and DC characters and storylines have had in getting proper credit for the film versions of their stories — especially focusing on Frank Miller and Daredevil. And, why do some fans have so much vitriol for Miller?
Podcast: Play in new window | Download