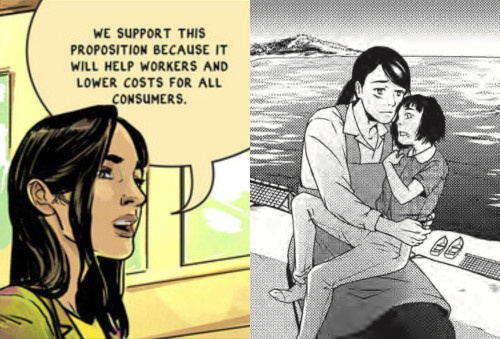 Comics, of course, are not just for entertainment. They're a great medium for educating. This week we feature two examples:
Sequential Potential is a company which helps academics get their points across in comics form. Co-founders Darick and Emily Ritter walk us through the process of conversion from dry, boring text to eye-catching comics.
The town of Minamata is one of several well-known examples of industrial waste leading to a massive tragedy visited on a community in mid-20th century Japan. That is, well-known in Japan. Sean Michael Wilson and Akiko Shimojima have set out to draw more attention from English speakers to the human cost of the Minamata mass mercury poisoning, with their new book The Minamata Story: An Eco Tragedy. Tim and Adam review.
Brought to you by:
Podcast: Play in new window | Download