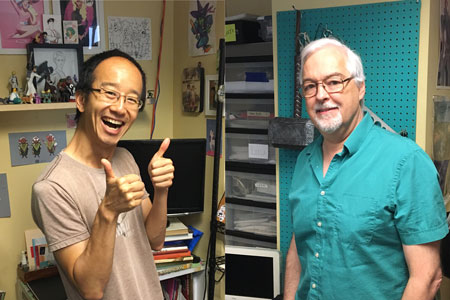 This week we wrap up both Tim's visit to Heliscope Studio in Portland, and the whole three-month string of episodes from Tim's trip around the US this past summer.
We'll hear from Fred Chao about the double-edged sword of living in New York and how it informed his book Johnny Hiro: Half Asian, All Hero
; how his approach to photos is really old-school; and his Kickstarted childrens' book Alison and Her Rainy Day Robot.
Then, veteran comics artist Ron Randall on the right and wrong ways to use photo reference, his experience pencilling from an Alan Moore Swamp Thing script; his creator-owned project from the '80s, Trekker, and why he's reviving it now; attending the nerd Mardi Gras; and why we're living in a golden age of comics!
Podcast: Play in new window | Download
Subscribe: RSS