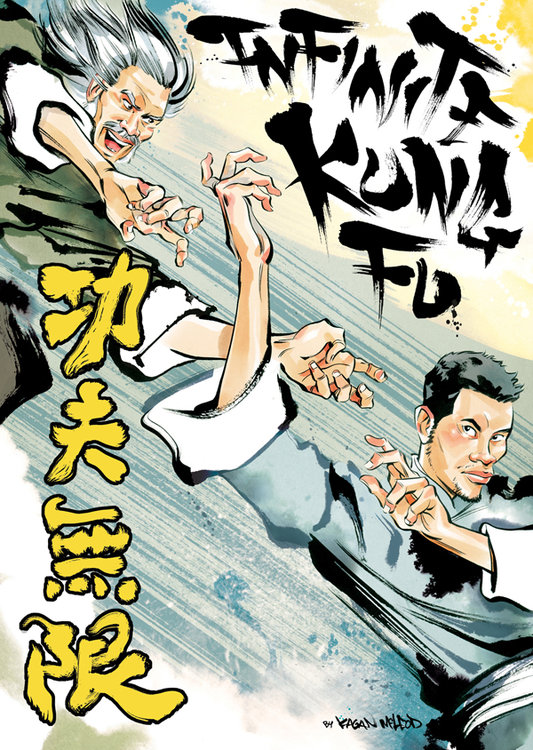 Written and drawn by Kagen McLeod
Top Shelf Productions, 2011.
The buzz around this book has been damn strong. When books have been praised as highly as Infinite Kung Fu it can be difficult to not be disappointed by the actual reading experience when the enthusiasm fails to take hold of you. Kagen McLeod deserves that praise though, because this is a beautifully rendered, fun page-turner.
At 400+ pages in black and white, one might think that this is a North American product of manga inspiration. That is not really true. Though the subject is of Eastern origin, namely a love letter to Shaw Studios' kung fu films, the execution is not. The story was originally published as serialized comics in 2002-2003, of which this book is a collection. The art style is more greyish ink wash than the defined black line style common to manga.