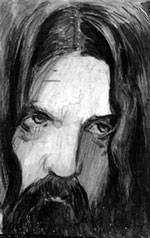 Besides being one of the most highly regarded writers in the comics biz, Alan Moore has also, on several occasions, given artsy poetic readings. Two such readings that he gave in the late '90s were turned into comics by Eddie Campbell. The text alone is dense enough with meaning, but Campbell's images add yet another layer. Listen to Moore's voice recordings of the works as you read and you have a full-on audio-comics experience. Tim and Kumar fawn and praise.
These two comics, plus a Moore interview, were later collected as A Disease of Language.
Another review, by page45.com.
Podcast: Play in new window | Download
Subscribe: RSS