Over the holidays, Tim visited the Tokyo Comic Market event, and gives his impressions. Also: A Mulele update, Bobobo-bo Bo-bobo, and Brandon's review of the movie Eragon! (photo: At left, the one comic I bought, "Winter Holidays." At right, the thick, heavy catalog for the event.)
View full post for more photos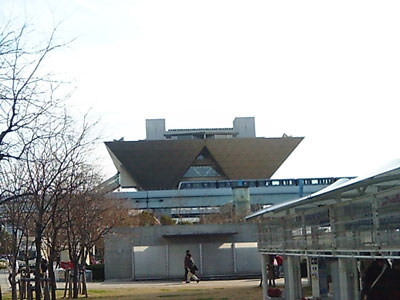 Tokyo Big Sight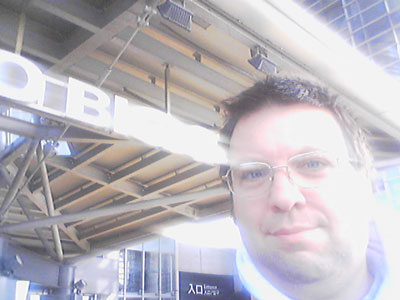 Hi, Mom!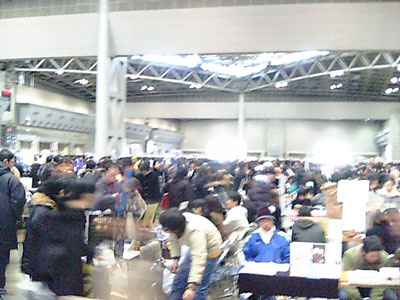 A mob scene — tables set up by individual comics creators in one of the arenas of Tokyo Big Sight (TBS). (Apologies for the lousy camera-phone photography!)
An all-too-typical page from the catalog, showing who was at each table and a sample of their work. Notice any certain theme here?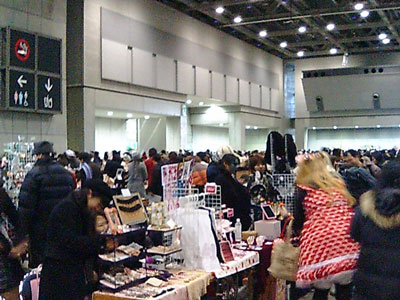 In another area of TBS, where trinkets, postcards, etc. are being sold by small-time exhibitors. After taking this shot, I was told not to take photos in this area. Oooh, illicit photo!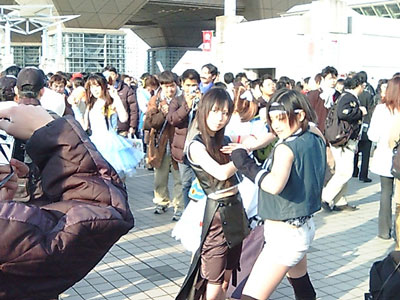 The only area where photography was officially allowed was the roof, where cosplayers posed for pictures.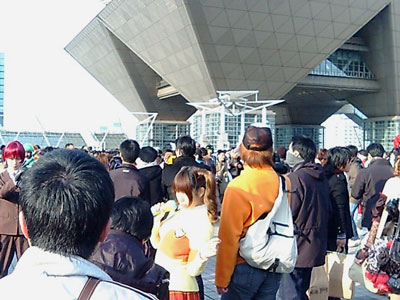 Another mob scene… hard to avoid walking between
cameras and their intended subjects!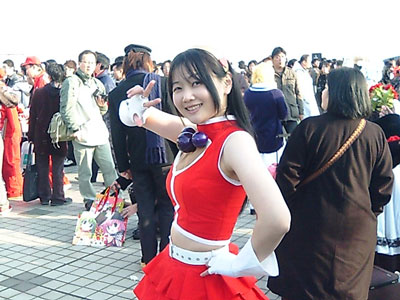 OK, I'm in love now.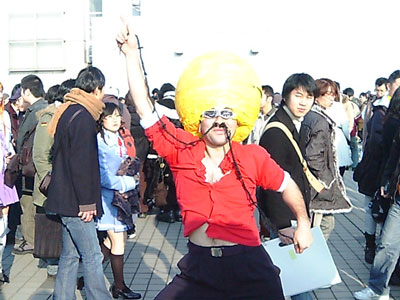 "BoBoBo-Bo Bo-Bobo" is one of my favorite Japanese cartoons — had to get a shot of this guy. His afro opened up and everything!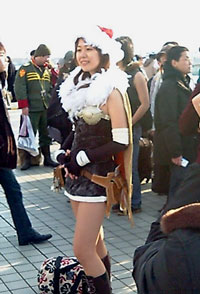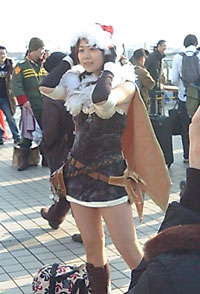 Another cutie…disappointingly, though, think she was wearing a skin-colored leotard on her legs. A number of girls were.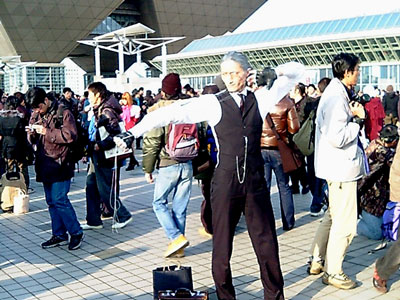 If anyone knows what manga this guy is supposed
to be from, please let me know!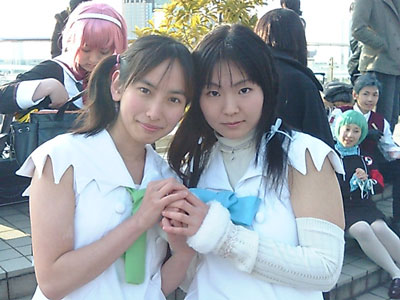 OK, NOW I'm in love! The girl on the right has such an expressive face. Before I took these shots I was watching her as her expressions changed. There was just so much meaning there. It was exhilarating to watch.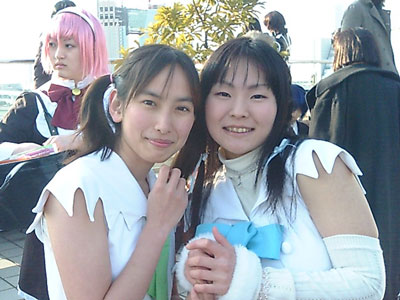 Yes, I think the girl with pink hair to the left is a guy. There were a number of guys dressed as female characters — not that there's anything wrong with that…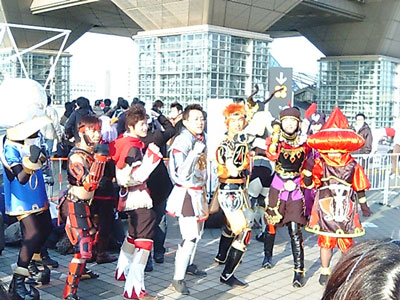 Earth, Wind, and Fire? Here??
Podcast: Play in new window | Download
Subscribe: RSS